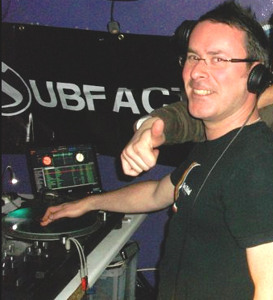 Download
Do you remember Greenfly who released couple of excellent tracks on Good Looking rec? Electrofusion, G-Funk, Gulfstream...? Good ol' dnb daze!
Here's one of his recent mix from July 2011 @ Subfactory, Reading. Enjoy!

Greenfly @ Subfactory July 2011 by GreenflyUK
Click "Read more..." to expand menu with the tracklist.

1. dRramatic & DbAudio - Life Console
2. Klute - Scooter
3. Interface - Get Down
4. Danny Byrd - Ill Behaviour feat.I-Kay
5. Bassface Sascha - Sweetest Thing
6. Culture Shock - Bad Red
7. Makoto & Marky - Without You
8. Bassface Sascha & Franksen - Promised Land feat.Mike Romeo
9. UnCut - Midnight (ST Files Remix)
10. London Elektricity - Billion Dollar Gravy
11. Break - Traits (Remix)
12. Marky - Yellow Shoes
13. Marky & Makoto - Secret Place (Random Movement rmx)
14. Rockwell - BTKRSH
15. Crystal Clear & Stapleton - Levels
16. Hamilton - Soundboy VIP
17. AMC - It's All Over
18. TC - Flatliner
19. KG - Lucky 17
20. Professor Stretch vs Zinc - Spaced Invaders dub
View Comments