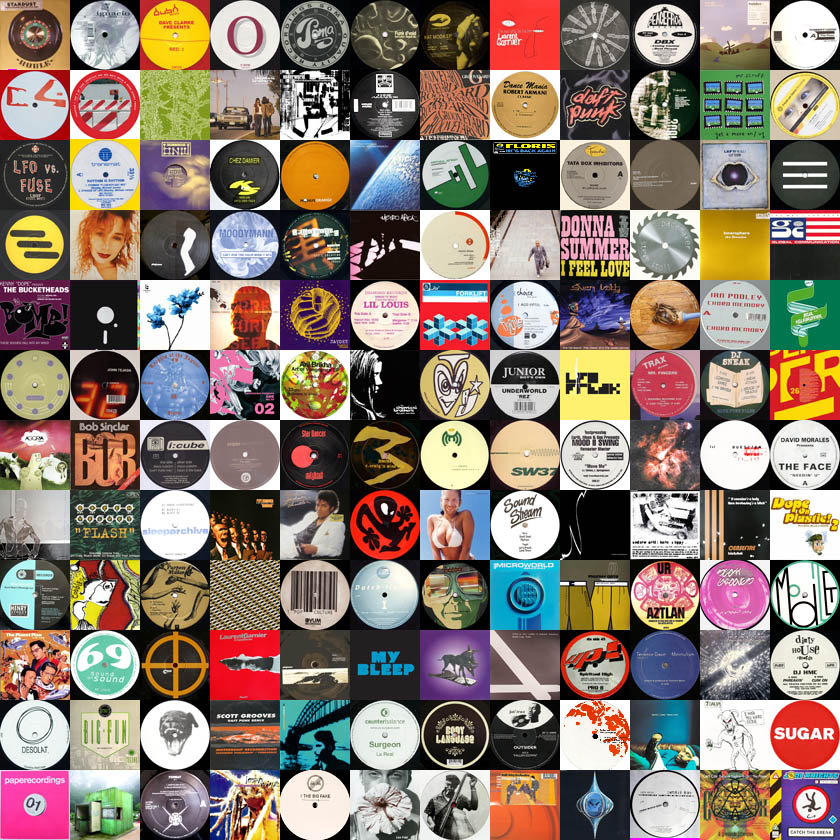 Download
Throw your hands up in the air and dance! What a phenomenal mix?! Classic after classic from start to finish.

Joris Voorn's 15 Years Rejected Behind The Decks Mix by Joris Voorn
Click "Read more..." to expand menu with the tracklist.

In further preparation for our for our '15 years Rejected behind the decks' night at Trouw sept 17th I've made a little cocktail of obvious classics and less known personal favourites. This should be fun!
Chemical Brothers - Leave Home
Leftfield - Release The Pressure
Chemical Brothers - Block Rocking Beats
Tres Demented - Demented Or Just Crazy
Daft Punk - Teachers
Dave Clarke - Southside
Bob Sinclar - Get Into The Music
Pepe Bradock - Burning
LTJ Bukem - Demon's Theme
George Thomson - Going Home
Phunky Data - Fashion (Ian Pooley Remix)
Moodymann - Can't Kick This Feeling When It Hits
Paperclip People - Throw
Aril Brikha - Groove La Chord
Underground Resistance - Transition (Vocals)
Dave Clarke - Protective Custody
Outsider - Fallen Down
Derrick Carter -Where Ya At?
Mike Delgano - Byrdman's Revenge
69 - Rushed
Octave One - Blackwater
Dennis Ferrer - Son Of Raw
Stacey Pullen - The Sweat (Vocals)
Losoul - Open Door
Mr. Fingers - Can You Feel It?
Bucketheads - The Bomb
Radio Slave - My Bleep
Ricardo Villalobos - Easy Lee
Isolee - Beau Mot Plage
Ame - Rej
Ignacio - Organa
Derrick May - True Rebels (Vocals)
Grooveyard - Watch Me Now
Mr. Scruff - Get a Move On
Scott Grooves - Mothership Reconnection (Daft Punk Remix)
Underworld - Born Slippy (Nuxx)
Choice - Acid Eiffel
The Subjective - Tremmer
Aztec Mystic - Knights Of The Jaguar
Basement Jaxx - Samba Magic
Wighnomy Brothers - Pele Bloss
Global Communications - The Way
Holden - A Break In The Clouds
View Comments