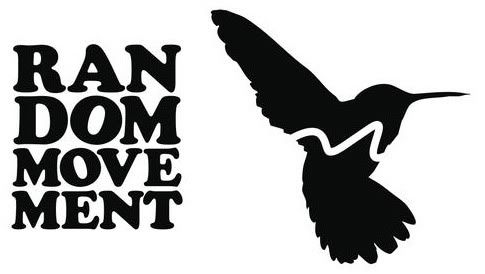 Download
Ok third mix by Random Movement in a day! That's enough I think :)
Edit:
I have decided that I create a
new tag just for Random Movement
because I think there are lot of fans of his mixes. If you use some rss reader
subscribe to all RM mixes here
. Enjoy listening of total of 74 Random Movement mixes! I think it's the biggest collection of Random Movement mixes on the net! Spreed the word,
retweet
please...
Update:
added tracklist. Props to eleron.
Click "Read more..." to expand menu with the tracklist.

01. Phil Tangent - Billie's Smile - Soul:R
02. Godfarm & AMCA - Bluetone (Makoto Remix) - Human Elements Digital
03. All Thieves - Stars (Zero T Remix) - Footprints
04. Marky & S.P.Y - The Doppler Effect - Innerground
05. A Sides feat. Fats - Rebel Rouser - Eastside
06. Redeyes - Shelta - ?
07. Mutt - The Art Of Forgetting - Spearhead Ltd
08. Random Movement - Band-Aids For Cancer - ?
09. Serum & Bladerunner - Just A Beat - Pure Vibez
10. Random Movement - 2 Dogs Down - ?
11. Marky & S.P.Y - Yellow Shoes - Innerground
12. Alicia Keys - Un-Thinkable (Lenzman Bootleg)
13. Redeyes - Sitting Back - ?
14. Makoto & T-ak - Climbers High - Human Elements Digital
15. Random Movement - Yeah, That's It - Innerground
16. Random Movement - Waterlogged - Innerground
17. Random Movement - Used Illusions - Innerground
18. Edward Oberon - Paradise VIP - Creative Source
19. Random Movement & Mixmaster Doc - To Create A Mood - Innerground
20. Random Movement - When You Come Alive - Innerground
21. BCee & S.P.Y - Nothing To Declare - Spearhead Ltd
22. Eveson - Fantasize - Integral
23. Marky & Random Movement - Cat Girl - ?
24. Kabuki feat. Jenna G - Just Hold On (Serum Remix) - V
25. Sinistarr & Redeyes - Solar 9 - Metalheadz
26. BCee & S.P.Y - Is Anybody Out There? - Spearhead Ltd
View Comments