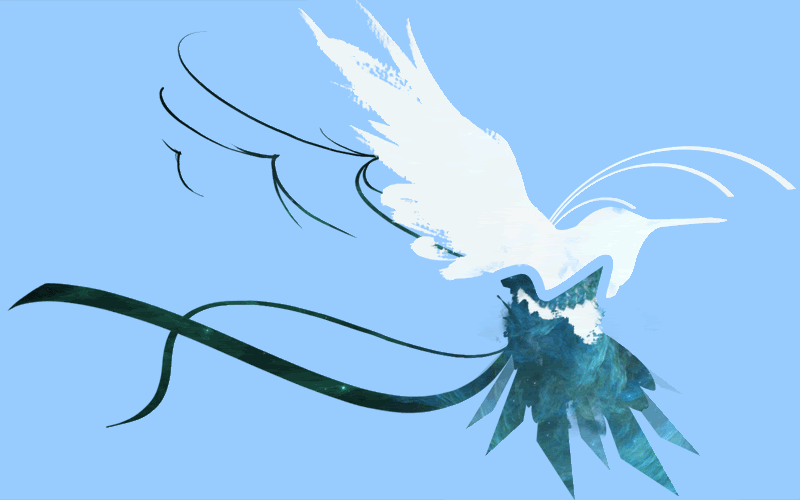 Random Movement Radio live on Bassdrive.com - All RM Mix (17-Jun-2009)
Mirror
128kbps // 149MB // 162:58min
Random Movement presents "All Random Movement Mix" which definitely proves he's one of the biggest dnb producer at the moment!
Don't forget to catch
Random Movement Radio
on
Bassdrive.com
every Wednesday 5-7pm (EST) (23:00-01:00 GMT).
Update:
added tracklist (thanks to eleron).
Click "Read more..." to expand menu with the tracklist.

01.Random Movement - ?
02.Marky & Makoto - Secret Place (Random Movement remix) [Innerground Dub]
03.Random Movement & Focus - Methods Of Thought [Bingo]
04.Random Movement - ?
05.Random Movement - ?
06.Random Movement - Hotter Measures [Dub]
07.Random Movement - Morning Glory [Bassbin]
08.Random Movement - Till' Doomsday [CIA Deep Kut]
09.Random Movement - Used Illusions [Dub]
10.Random Movement - Waterlogged [Innerground Dub]
11.Random Movement - Can't Resist [Innerground Dub]
12.Random Movement - Dancing With Devils [Peer Pressure]
13.Random Movement - Kids In The Sea [Innerground Dub]
14.Random Movement - Star At The Sun [Timeless]
15.Random Movement - Last Nights Dream [Timeless]
16.Random Movement - Change For The Train Home [Innerground Dub]
17.Random Movement - Intersections AM [Zeropoint]
18.Random Movement - Don't Say It [Dub]
19.Random Movement - Lesson & Aftermath [CIA Deep Kut]
20.Random Movement - Ruthless Machine [Innerground]
21.Random Movement - ?
22.Random Movement - Sabina [Innerground]
23.Random Movement - ?
24.Random Movement - Cutting Thru Hackney [Dub]
25.Random Movement - Memory Lane [dub]
26.Random Movement - Stars In The Dark [Bassbin]
27.Random Movement, Mixmaster Doc & Focus - My Sentiments [Dub]
28.Random Movement & Redeyes - How Many Ways [Future Retro]
29.Random Movement - Scotch Bonnet [Intrigue Dub]
30.Random Movement - Time 2 Rock [Bassbin]
31.Random Movement - Scarlet Trouble [Bingo]
32.Random Movement - Psychedelic Drainpipe [Innerground]
33.Random Movement - Roulette Addiction [Dub]
34.Random Movement - One Touch [Dub]
35.Random Movement - Her Song [Innerground]
36.Random Movement & Marky - Gabriel's Theme [Dub]
37.Marky, SPY & Random Movement feat. Miri - Give Me Your Love [Innerground Dub]
38.Peyo & Cloud Nine - That's What You Do To Me (Random Movement remix) [Blu Saphir]
39.Random Movement & Mixmaster Doc - Rattled System [Integral]
40.Random Movement - Struggle To The Grave [Bassbin]
41.Random Movement & Dan Marshall - Current Situation [Dub]
42.Random Movement - ?
43.Random Movement & Mixmaster Doc - Follow My Own Path, Dig My Own Grave [Dub]
44.Random Movement - What A Woman [Orgone]
45.Random Movement - ?
46.Random Movement - Love Nights [Innerground]
47.Random Movement - Police State [Liquid V]
48.Random Movement - Revealed [dub]
49.Random Movement - ?
50.Random Movement - The Things You Do [Innerground]
51.Random Movement - Infinite [Progress]
52.Random Movement - Thick Liquid [Innerground]
53.Random Movement - Ain't Going Nowhere [Future Retro]
54.Random Movement - The Student [Westbay International]
55.Random Movement - Infinite [Progress]
56.Random Movement, Redeyes & Mutt feat. Mike Romero - Groove Thing [Future Retro]
57.Random Movement & Focus - Shattered Dreams [Innerground]
58.Random Movement - Reaching Deeper [Creative Source]
59.Random Movement - Machines Meek Magic [Dub]
60.Random Movement - Lucky Guess [Dub]
61.Random Movement - Believe No Other [Westbay International]
62.Random Movement - Lifegiver [Orgone]
63.Random Movement - Face To Face [Creative Source]
64.Random Movement - ?
65.Random Movement - She Don't Get It [Nu Directions]
66.Random Movement - Red [Innerground]
67.Random Movement & Mixmaster Doc - Big Changes [Integral]
68.Random Movement - They Locked Me Down [Progress]
69.Random Movement - A Good Start Is Saying No [Innerground]
70.Random Movement - ?
71.Random Movement - A Quick Thought [Peer Pressure]
72.Random Movement - ?
73.BCee & Lomax feat. Deeizm - One Year On (Random Movement remix) [Innerground Dub]
74.Random Movement - ?
75.Random Movement - Bag O' Wire [dub]
76.Random Movement - ?
77.Random Movement & Switch - Images [Dub]
78.Random Movement & S.P.Y - Forgotten Mother [Dub]

View Comments