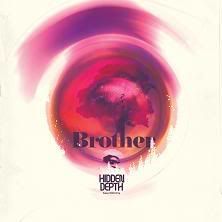 Brother - Hidden Depths LP Showcase Mix (June 2009)
"Brother is known for his incredible warm sounds. When listening to his tunes you get warped back in to time, sitting in the back of a dodgy jazzclub, drinking a beer , smoking a cigarillo, while listening to some live musicians playing trumpet, the piano and a bass guitar."
www.myspace.com/brotherdnb
via
www.everydayjunglist.biz
Update:
added tracklist.
Click "Read more..." to expand menu with the tracklist.

1. A Dream Like State
2. Round About Noon
3. Special Thing (with Elle Rollo)
4. 125th Street (with Hobzee & Zyon Base)
5. Ages
6. Just Say Dub
7. Dig Deep
8. Everything To Give
9. Far Apart (with Elle Rollo)
10. Second Time Around
11. Liberate
12. Do The Right Thing
13. She Said
14. Long Way Home
15. Reversal
16. Same Space
View Comments