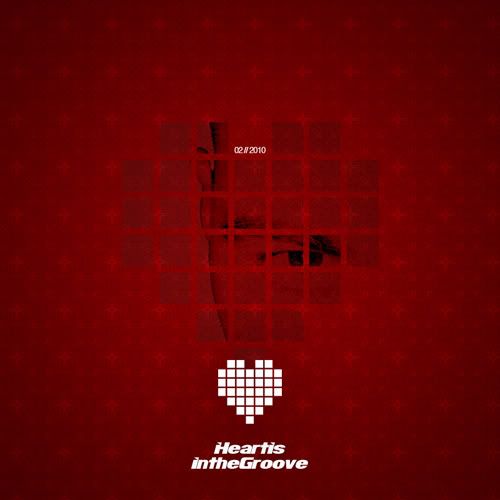 Download

60nine - Heart Is In The Groove (02-2010) by 60nine
Click "Read more..." to expand menu with the tracklist.

This one comes with a little delay due to Soundcloud server problems which occured in the past few days.
I think the name of the mix says it all... "Heart is in the groove", a little compilation of love related and groovy tracks from past 10-15 years...
Serious deep, vocal house music inside ;)
Enjoy the mix...

Sincerely,
D.
*** Deee-Lite - What Is Love (Frenchappella)
01. Attaboy - New World
02. Sade - Thought I'd See The Day (Scott Wozniak Remix)
03. Blue Six - Sweeter Love (Matty's Body and Soul Mix)
04. Pete Heller - Big Love
05. Dubtribe Sound System - Do It Now (Extended Version)
06. Sex-O-Sonique - I Thought It Was You
07. Dido - Don't Believe In Love (Dennis Ferrer Objectivity Mix)
08. Lovebirds - The Night (Original Mix)
09. Sean Biddle - Funky Fantasy (Dirty Deep Peeps Love Bump Dub)
10. Trackheadz - My Love (Shur-I-Kan Mix)
11. Deee-Lite - Power Of Love (Ian Pooley Remix)
12. Romanthony - Let Me Show you Love (Audiofly Re-construction)
13. Massive Attack - Unfinished Sympathy (Kamouflage Loves Fred Remix)
14. Crazy P - Stop Space Return (Roberto Rodriguez Remix)
15. Soul Central - In Ten City
16. Ten city - That's The Way Love Is
17. River Ocean feat. India - Love and Happiness (12" Club mix)
18. Oliver Mandić - Dođe mi da vrisnem tvoje ime
View Comments