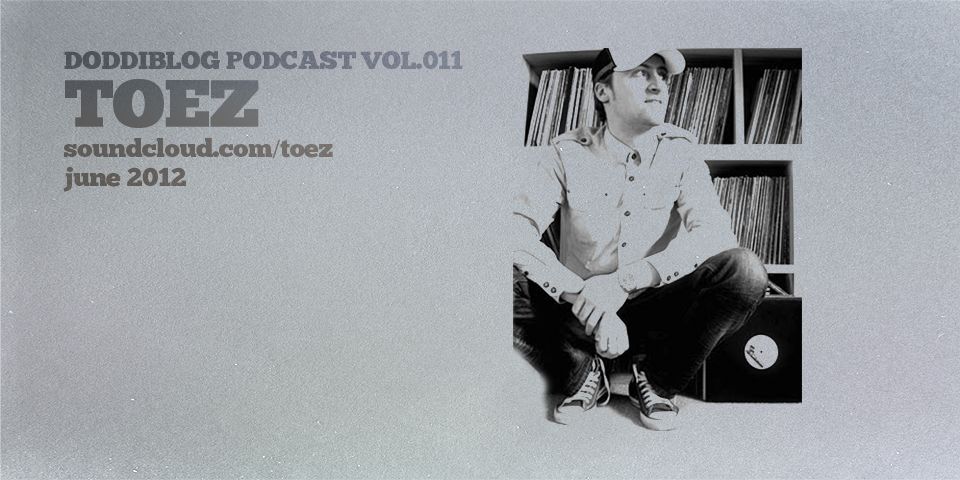 Download
Mirror
For some of you the man behind the new episode of doddiblog podcast -
Toez
- is better known for his dnb production on "
Soul Searchers
" release for Texture Music Group which is full of atmospheric dnb sounds. I am glad he decide for deep house mix as the last 5 shows were dnb mixes. And he managed perfectly with this task and delivered proper first class deep house mix. Enjoy!
Click "Read more..." to expand menu with the tracklist.

Two Armadillos - Theme (Original Mix) [Two Armadillos]
Matthias Meyer - Levant (Original Mix) [Liebe Detail]
Monty Luke - Yesterday and Today [Black Catalogue]
Matthias Vogt - Steps (Arthur Oskam Remix) [Union Jack Records]
Jordan Peake - Move With It (Huxley Warehouse Dub) [Klasse Recordings]
Maceo Plex - Sex Appeal (Original) [Crosstown Rebels]
Two Armadillos & Giles Smith - Butterfly Bee (Original Mix) [Four:Twenty Recordings]
Gabbi - Broke The Wick (Melos and Kyber Remix) [Mora Music]
Hooligan X - The Flasher (Original Scottish Bastards Remix) [-]
Midland - What We Know (Motor City Drum Ensemble Remix) [Aus Music]
Millok & Zigelli - Feel Me (Mario Basanov Remix) [Noir Music 2]
Kraak and Smaak - Hold Back Love featuring Lex Empress (Lovebirds Remix) [Jalapeno Records]
Toez - Holland (Egregious Architects Bootleg) [-]
Dan Ghenacia & Shonky - Close To The Edge (Original Mix) [Apollonia]
www.soundcloud.com/toez
More mixes by Toez
View Comments