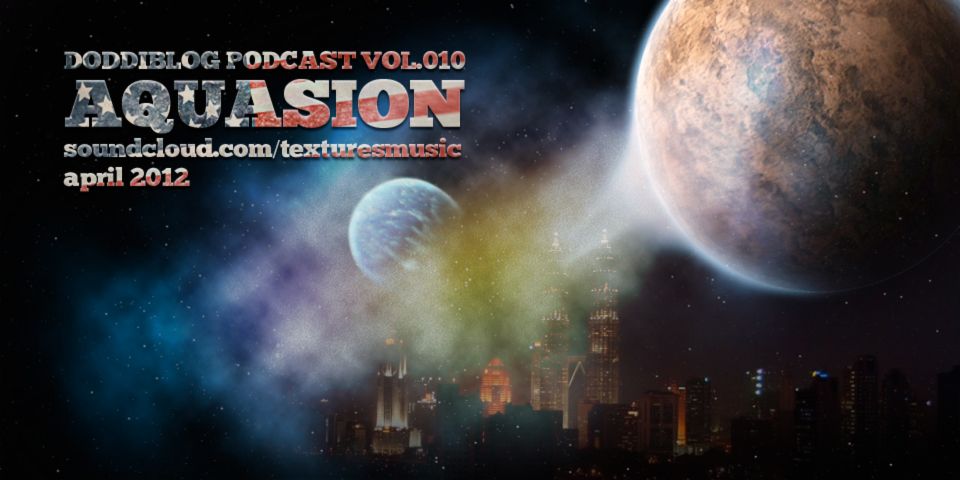 Download
Mirror
New episode of doddiblog podcast is finally here and we continue in dnb vibes, this time mixed by label boss of
Texture Music Group
-
Aquasion
. He prepared for you excellent "100% Aquasion Mix". Props to Jay for this first class mixture of jazzy atmospheric beats.
If you want to support Aquasion & Textures Music Group please buy his new Soul Searcher album here: :
www.beatport.com/release/soul-searchers-raregroove-jack/933759
Enjoy guys!
Click "Read more..." to expand menu with the tracklist.

Aquasion - Special Moments [Textures Music Group]
Aquasion - In Search Of Truth [Phuzion Dubplate]
Aquasion - Sucka Free [Textures Music Group]
Aquasion - Soul On Ice [Liquid Drops Dubplate]
Aquasion - Dressed To Chill (SoulTec Remix) [Textures Music Group]
Aquasion - Up All Nite [Textures Music Group]
Aquasion - Doin' My Thang' [Textures Music Group]
Aquasion - Just Do It [Textures Music Group]
Aquasion - Funky Joe [Textures Music Group]
Aquasion - I Remember When [Textures Music Group]
Aquasion - Stand Stall (For What You Got) [Phuzion Dubplate]
www.texturesmusicgroup.com
www.soundcloud.com/texturesmusic
www.myspace.com/texturesmusic
www.twitter.com/texturesmusic
The TMG Radio Show
View Comments